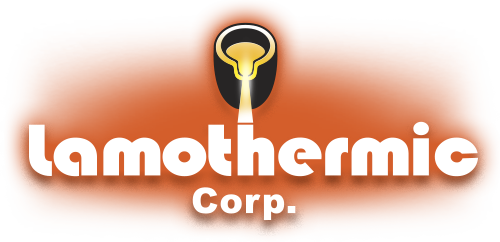 Lamothermic is a leader in the investment casting industry with our commitment to continually upgrade our equipment and capabilities. At Lamothermic you will see some of the best and most capable equipment in the industry.
Below is a list of some of the major equipment used in our manufacturing. We also have numerous other machines and equipment needed to process the wide variety of product that we cast.
Engineering
SOLIDCAST Solidification Software
Stacker S4 3D Printer
Inspection Equipment
Starrett direct computer-controlled coordinate measuring machine
Starrett Tensile Tester
Brown and Sharpe coordinate measuring machine
Thermo Scientific ARL 3460 Optical Emission Spectrometer
Picker magnetic particle
Fluorescent penetrant
GE Titan X-ray Machine
Wilson Rockwell normal hardness tester
Mitutoyo optical comparator
Various micrometers, indicators, calipers, height gages, gage pins and blocks, surface plates and inspection fixtures.
Production Equipment
Epicor fully integrated ERP software system with shop floor data
Wax Department
(3) MPI model 44 automatic wax injectors
(4) MPI model 55 Smart touch screen semi-automatic wax injectors
MPI model 105 semi-automatic wax injector
(2) MPI manual injectors
Janke manual injector
(3) MPI wax melter-stabilizer and distribution systems
Ceramic Department
Fully automated VATech Shelling System, with a Kawasaki robot and rainfall sanders located in a climate controlled room
LBBC 48" Boilerclave Dewax system

Melting Department
350kw melter power pack
175kw melter power pack
(2) 300lb induction melting furnaces
200lb induction melting furnace
Finishing Department
Triplex TRX 750 15,000 PSI water blaster (shell removal)
Goff 2024D 3 chamber spinner hanger
(2) Wheelabrator steel shot machines (one for stainless and one for carbon)
(2) 20hp cutoff saws
AW Bell MPS40 40hp hydraulic manipulator arm cutoff saw
Kolene salt bath cleaning system
(3) Empire manual aluminum oxide sand blast machines
(2) automatic tumbler aluminum oxide sand blast machines
Automatic tumbler glass bead machine
AW Bell RGS430 automatic gate grinder
(2) AW Bell RGS230 automatic turn table grinder
Hammond automatic turn table grinder
(3) semi-automatic table grinders
(4) manual grinders
(2) Weldlogic CNC turn table welders
75 ton straightening press
Greenerd MCA-40-ton programmable straightening press
(2) Dake 40 ton straightening presses
Dake 35 ton straightening press
Mifco 2 chamber hot sizing oven
SECO Vacuum Furnace
Machining Equipment
3 Doosan MV 4020 CNC vertical milling centers
2 Doosan CNC lathes Puma240, Lynx 220L (2013)
2 Tree CNC vertical milling centers VMC 1060, VMC 840
Various Manual machines (drill presses, milling, turning, straightening, cut-off and broaching machines.)