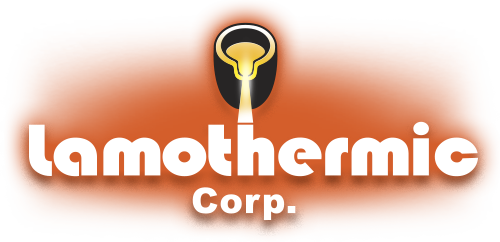 Assembly, Heat Treating & Plating
Many of our castings may require assembly, heat treating and plating. Lamothermic offers these services along with machining to take over the responsibility of managing your heat treating and plating logistics for you. Our relationships with our suppliers, often means you'll receive lower cost services, and our frequent pick up & delivery schedules results in reduced turnaround times.

This large diameter pipe assembly tool was provided investment cast, machined, heat treated, plated and assembled.
Some of the heat treat and plating operations we offer are anneal, harden & temper, hot isostatic processing (hipping), passivation, electro polishing, pickling, cad plate and black oxide. Our suppliers have extensive capabilities, so if you need something other than what is listed, most likely they can handle it.
Lamothermic has in-house heat-treating capability with our SECO/WARWICK vacuum furnace.