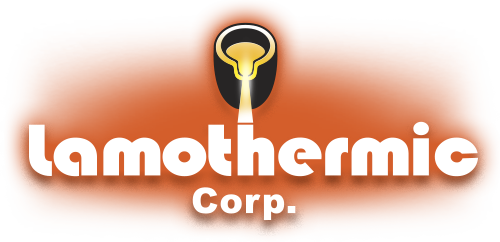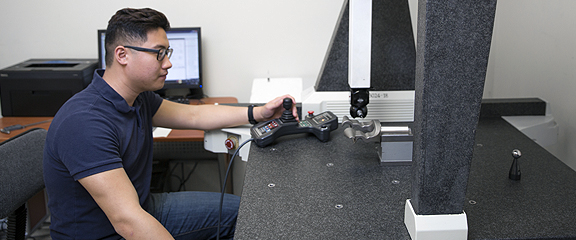 Starrett Coordinate Measuring Machine
Lamothermic provides products and services that consistently meet our customer specified requirements. We are committed to achieving customer satisfaction through excellent customer service, workmanship, teamwork and continuous improvement to our manufacturing and the quality management systems.
Spectrographic Analysis
Our spectrometer is used to monitor and verify compliance to chemical requirements of incoming metals and work in process.
Non-Destructive Inspection
Lamothermic's Nondestructive Testing (NDT) capabilities include Radiography, Liquid Penetrant, and Magnetic Particle. Lamothermic NDT Inspectors are qualified to the guidelines of the American Society for Nondestructive Testing Recommended Practice No. SNT-TC-1A and National Aerospace Standard NAS-410.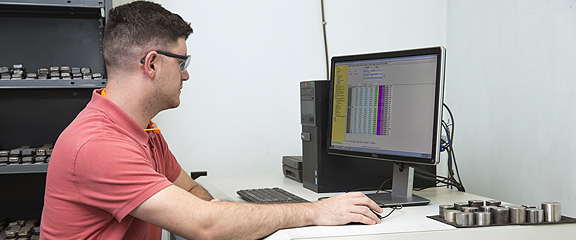 Thermo Scientific ARL 3460 Spectrometer
Radiographic, or X-Ray non-destructive testing is used to reveal internal, surface and sub-surface irregularities in many industrial castings and provides a permanent record. Liquid penetrant Inspection is sensitive in locating surface discontinuities used on ferrous and nonferrous alloys. Castings are coated with a penetrating liquid which is drawn into defective areas and is then detected using UV lighting. Magnetic Particle Inspection, or MPI is for use on ferrous materials, which can detect minute surface cracks and discontinuities that are open to the surface.
Dimensional Inspection
Our Coordinate Measuring Machine (CMM) allows us to perform detailed dimensional inspections.
Process Controls
Process control is an integral part of our quality management system with technical assistance from our engineering staff. We have laboratory control of our incoming wax, ceramic shell slurrys and for controlling and checking our alloy chemistries.