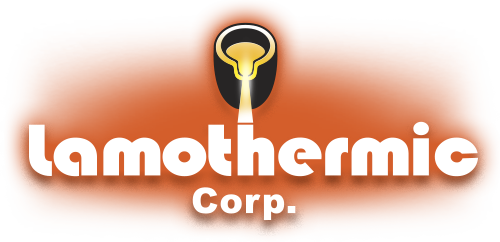 At Lamothermic we believe that an ongoing commitment to continuous improvement is critical to our future. Our team meets weekly where we evaluate and make necessary changes to our current manufacturing processes, process controls, procedures and documents.
Kaizen and value stream mapping are conducted to implement and refine our lean manufacturing techniques. Work centers at Lamothermic have posted Kanban maps and there is a visual of the queue of each work center. This results in a smooth first in first out workflow.

Employee training is critical to our operation. Each work center has a documented training procedure that is used by the supervisor to assure that the employee receives the proper training before operating the equipment.
Lamothermic has a cross training program that insures our employees are trained and proficient in multiple work centers.
New equipment is an important part of our continuous improvement. Lamothermic has some of the best equipment in the investment casting industry. The following is some of the new equipment we have added to improve our manufacturing capability.

Wax Department
(2) MPI Model 55 Smart touch screen semi- automatic wax injection machine
MPI Model 105 dual semi- automatic wax injection machine
(2) MPI automatic wax melting systems
Dewax
LBBC 48" Boilerclave Dewax system
Foundry
Thermo Scientific ARL 3460 Optical Emission Spectrometer
ITC 300Lb furnace
Finishing
AW Bell MPS40 40hp hydraulic manipulator arm cutoff saw
AW Bell RGS230 automatic turn table grinder
(2) Weldlogic CNC turn table welders
Greenerd MCA-40-ton programmable straightening press
(2) Dake 40-ton straightening presses
Mifco 2 chamber hot sizing oven
Donaldson Tort Dust collection system
Machine Shop
(3) Doosan MV 4020 CNC vertical milling centers
(2) Doosan CNC lathes Puma240, Lynx 220L
Quality
Starrett CNC coordinate measuring machine.
GE Titan X-ray Machine