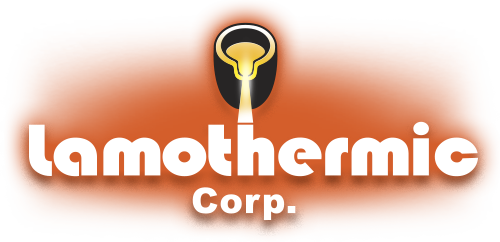 Automation
Lamothermic invests heavily in automation so that we can provide our customers with shorter lead times and lower costs.

Automatic Wax Injection:
We use automatic wax injectors for production runs over 200 pieces. We have three automatic wax injectors to keep production moving at a rapid pace and in a cost-effective manner.

Automatic Ceramic Shell Building:
Our robotic ceramic system is a fully integrated cell including a dipping robot, rainfall sander and conveyer drying-chamber. Every component is computer controlled, with different programs applied based on the needs of the part. This automated system minimizes energy, labor and floor space for cost effective operations. Most importantly, our ceramic dipping system produces consistent shells – a critical component for the pouring operation that ensures a quality final product.

Automatic Gate Grinding:
We have computer controlled automatic table and plunge grinders that ensure consistent and accurate gate heights. These machines enable higher through put so you get your parts faster.

CNC Machining:
Lamothermic has a machine shop with Five CNC vertical milling machines and two CNC turning centers. Our machines are supported by Virtual Gibbs software for ease and accuracy when programming.